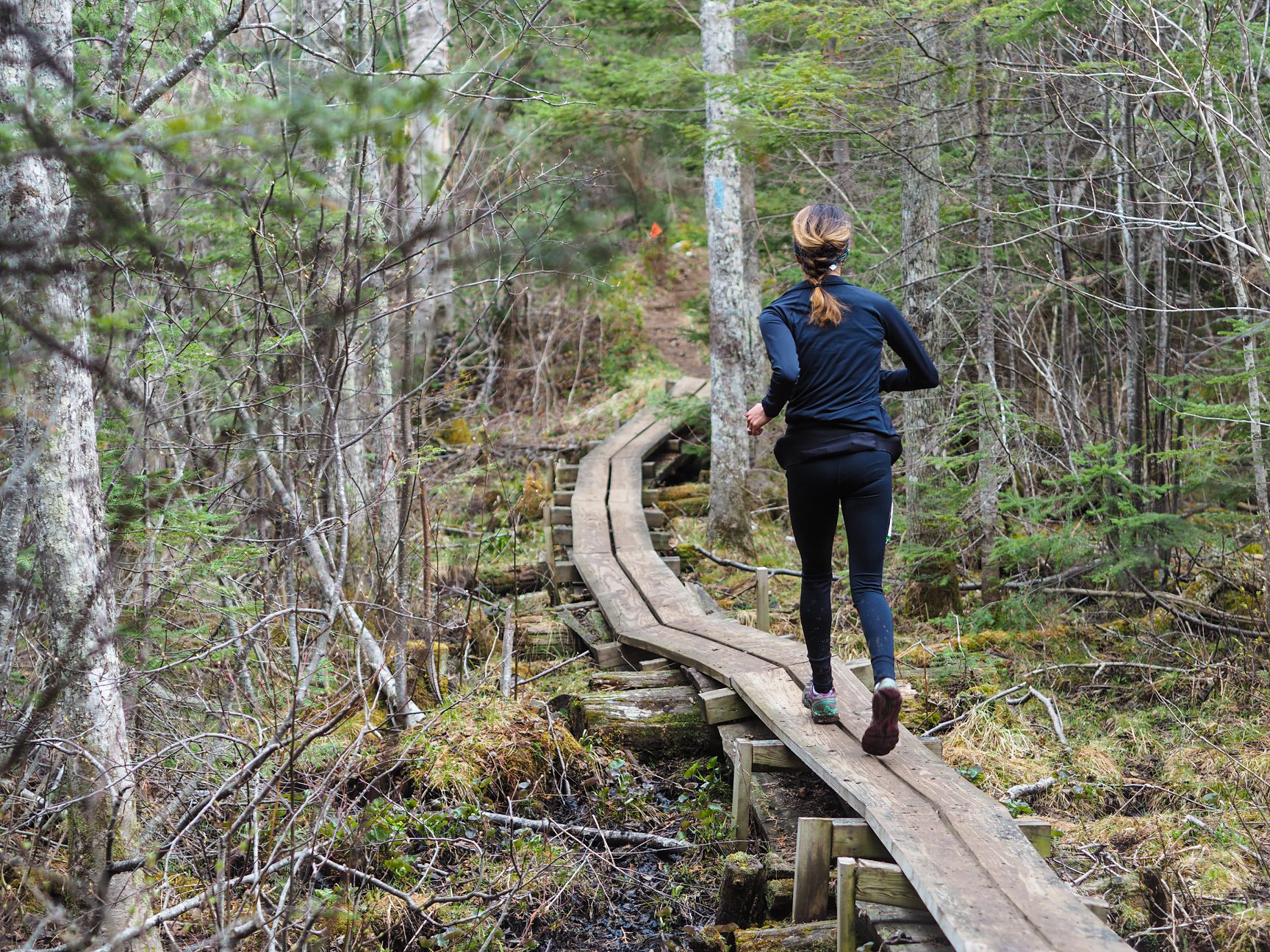 Ancient Woods – Photo Credit Kevin Langton
Last year, we were super excited to announce the creation of a new 12.5 KM (7.75 MI) race distance as part of the Superior Spring Trail Race weekend.  The new 12.5K race was held on a a section of trail North of Lutsen which is different from the 25KM and 50KM races. The race was super well received and a huge success by all measures – many runners commenting that this course might just be the crown jewel of the Superior Spring Trail Race weekend!
We are thrilled to be hosting this race again in 2019!  A new Superior Spring Trail Race tradition has been born! The motivation behind the addition of this new distance was three-fold…
1.) To allow more people to participate in the Superior Spring Trail Race.  Due to the popularity of the Superior Spring Trail Race over the last number of years we have had to institute a lottery system for the races and unfortunately have had to turn many people away in order to adhere to our field limit.  In speaking with runners it was our understanding that many who are entering the lottery  would be happy to and in some cases may even prefer to run a shorter race.
2.) To allow those runners who are not quite ready to, or do not have ambitions of tackling the longer 15.5 mile or 31 mile distances of the Spring Races (or the 26.2 mile, 50 mile and 100 mile distances of the Fall Races) to participate in a Rocksteady Running race on the North Shore sections of the Superior Hiking Trail.
3.) To showcase another awesome section of the Sueprior Hiking Trail!
The lottery registration period for the 2019 race opened on January 1, 2019 and closes on January 15, 2019 with the lottery drawing held thereafter.  For 2019 we have increased the field limit by 50 participants, to 325 in total, and so far it looks like the chances of lottery applicants getting in is going to pretty good!  We look forward to seeing many of you come back and to introducing some new folks to trail running / racing on the Superior Hiking Trail!
+
If you would like to see a photo gallery of what the race course looks like, one can be found HERE
An interview with last years men's winner Wynn Davis can be found HERE
An interview with last years women's winner Bayli Maliszewski can be found HERE
Specific information about the new 12.5K distance can be found HERE

A map of the course can be found HERE

Complete registration information can be found HERE