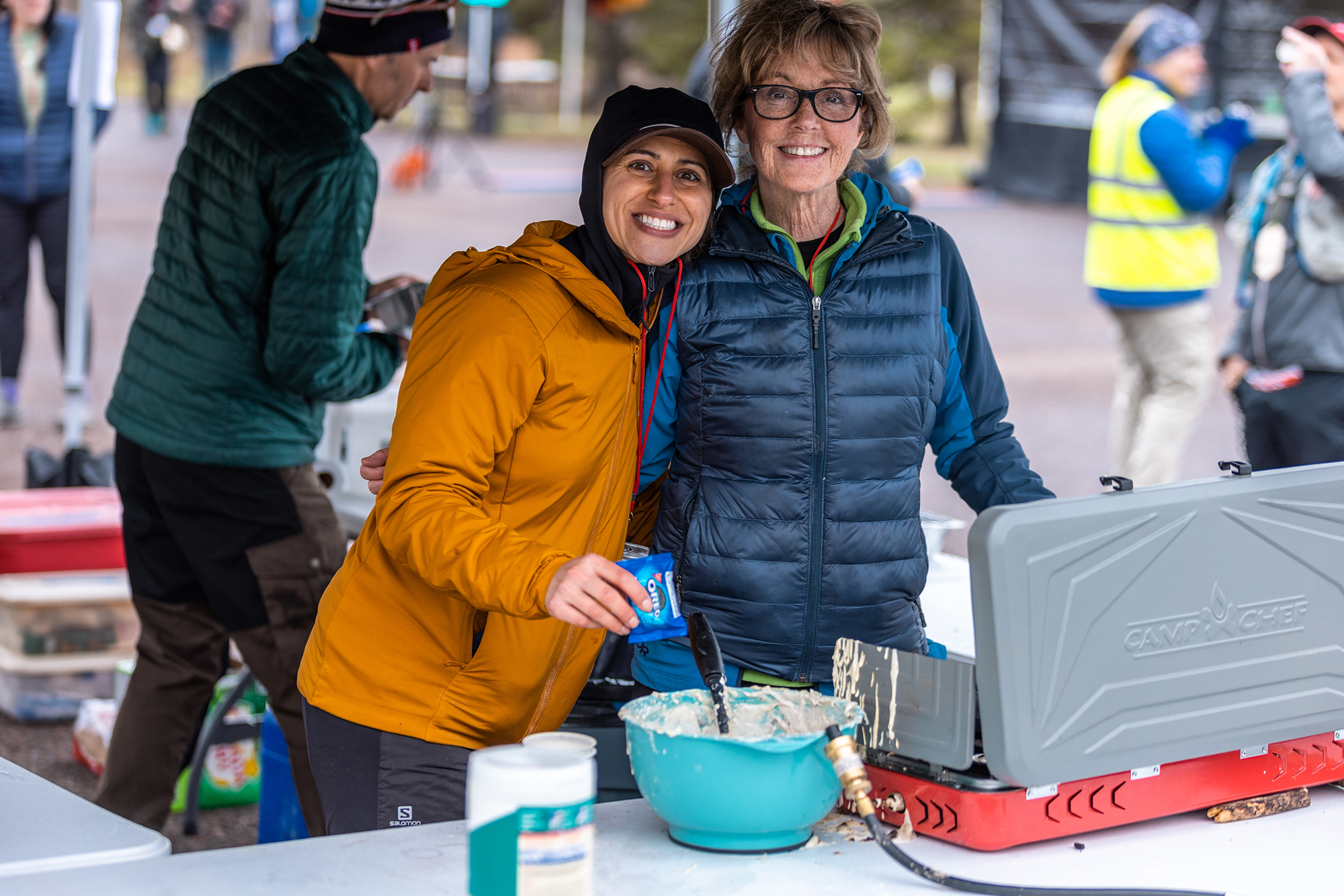 Photo Credit – Scott Rokis
Dear Friends,
In the face of adversity, not only did we prevail, but we did so safely while creating an unforgettable experience for a lot of people. Given all of the challenges this year, I had to lean more heavily than normal on a lot of you. What we were able to accomplish would have been impossible without 'this' team.  If you have the wherewithal (its long) a recap can be found HERE https://www.superiorspringtrailrace.com/2022-superior-spring-trail-race-recap/ and testimonials from runners, that speak directly to what you made possible, can be found HERE https://www.superiorspringtrailrace.com/testimonials-2022/
We ask a lot of our volunteers. We ask you to show up not just "this year" but we ask you to please come back "next year" too. It is this consistency and cohesion that make our events special. It has also created meaningful relationships among us, as big of a reason as any that keep Cheri and I doing this year after year. I know your time is valuable and there are a lot of ways in which you can spend it. I am humbled and grateful that you choose to spend it with us, in service to others.
Maybe some normalcy is coming, maybe its not, either way I look forward to us being together and deftly overcoming any challenges that come our way.
With Gratitude,
John Storkamp
Race Director
Superior Trail Race